Sports and P.E

At Nonsuch we aim to provide the children with a varied curriculum that offers a love of learning new skills, resilience and experience of a variety of sports. Throughout the year, we aim to provide children the opportunity to participate and learn about eating healthily, staying active as well as participating in competitive activities, regardless of ability in order for the children to be ready for their next steps in the sporting world. We will also strive to provide opportunities for children to broaden their horizons, in sport, through reaching out to sporting clubs and providing opportunities for children to attend and improve their skills in a competitive environment. Our fabulous Sports Coach Jodie helps us to achieve this.
.

Pupils in Years 4,5 and 6 go swimming for a term each at Linden Road swimming baths where they are able to work towards achieving the required standard, ready to go to secondary school.

We also hold a sports day during the summer term where pupils take part in a range of events in teams
.
Our after school PE clubs include football, dance, table tennis, rugby, cricket, netball and multi-sports amongst others.


Spiritual, Moral, Social and Cultural PE
We focus on teaching children values through sport and competition. We teach the values of passion, belief, respect, determination, honesty and teamwork. Children have many opportunities to take part in after school clubs and competitions with children from around the city.
Please see Sports Clubs and Sporting Events for further details.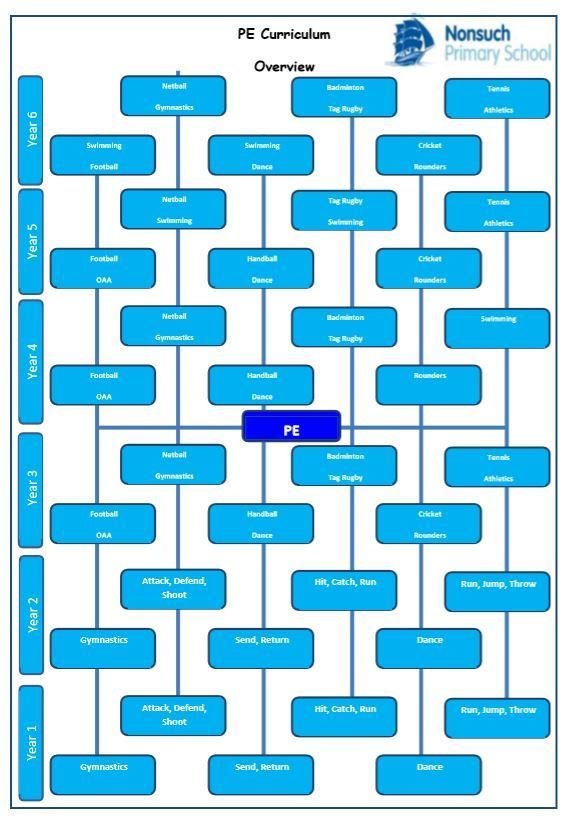 PE documents - click the links below: