Modern Foreign Languages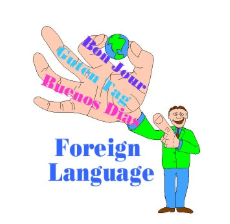 Nonsuch are commited to allowing pupils to access a broad and balanced curriculum. Our aim is to widen our pupils experiences by introducing new cultures through developing their speaking and listening skills, their reading and writing fluency, and breadth of knowledge of international countries. Through, this, our children can increase their knowledge, embed their skills and therefore deepen their understanding.
At Nonsuch Primary we consistently promote the study of a foreign language (in our case, French) because of its increasing importance in both personal development and in global society.
National Curriculum MFL Aims:
The national curriculum for languages aims to ensure that all pupils:
 understand and respond to spoken and written language from a variety of
authentic sources
 speak with increasing confidence, fluency and spontaneity, finding ways of
communicating what they want to say, including through discussion and
asking questions, and continually improving the accuracy of their
pronunciation and intonation
 can write at varying length, for different purposes and audiences, using
the variety of grammatical structures that they have learnt
 discover and develop an appreciation of a range of writing in the language
studied.

At Nonsuch Primary School, we also aim:
 To foster an interest in learning other languages
 To introduce young children to another language in a way that is enjoyable
and fun
 To make young children aware that language has structure, and that the
structure differs from one language to another
 To help children develop their awareness of cultural differences in other
countries;
 To develop their speaking and listening skills
 To lay the foundations for future study d.

Our lessons our interactive, with children speaking, singing, listening, playing games and completing enjoyable activities.
The school has strong links with one of the local Secondary schools which enables the children to access their language centre.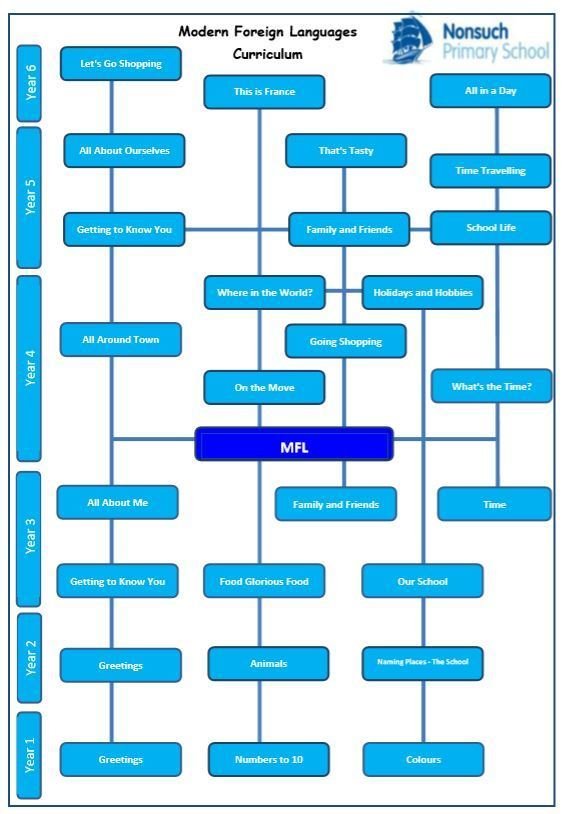 MFL documents - click the links below: