Science
At Nonsuch, Science is an inspiring, rigorous and practical subject.
Through building up a body of key foundational knowledge and concepts, pupils are encouraged to recognise the power of rational explanation and develop a sense of excitement and curiosity about natural phenomena.
Nonsuch children are encouraged to understand how science can be used to explain what is occurring, predict how things will behave, and analyse causes. They acquire a broad range of subject knowledge of physics, biology and chemistry, and draw on disciplines such as literacy, mathematics, technology, engineering and computing.
At Nonsuch we understand the importance of developing Science knowledge and working scientifically.
Particular focus is applied to:
Promoting a learning journey that ensures progress across the year groups.
Providing sequential lessons that build on previous learning.
Developing scientific thinking and knowledge with practical experiences.
At Key Stage 1 pupils observe, explore and ask questions about animals, plants and everyday materials. They collect evidence to help them answer questions and develop simple scientific ideas. They use books and the internet to research their topics. They share ideas and communicate them using scientific language, drawings, charts, tables and ICT.
At Key Stage 2 pupils learn about a wider range of subjects and broaden their understanding within the subject areas of living things, materials and physical processes. Practical activities continue to develop skills of enquiry and prediction and pupils learn to plan simple tests and comparisons to answer questions. Accurate measurement and more systematic recording is developed, using conventional diagrams, charts, graphs and ICT. In Upper Key Stage 2 children understand more abstract concepts and later find out about evolution and inheritance. Children learn about the work and significance of famous historical and modern day scientists.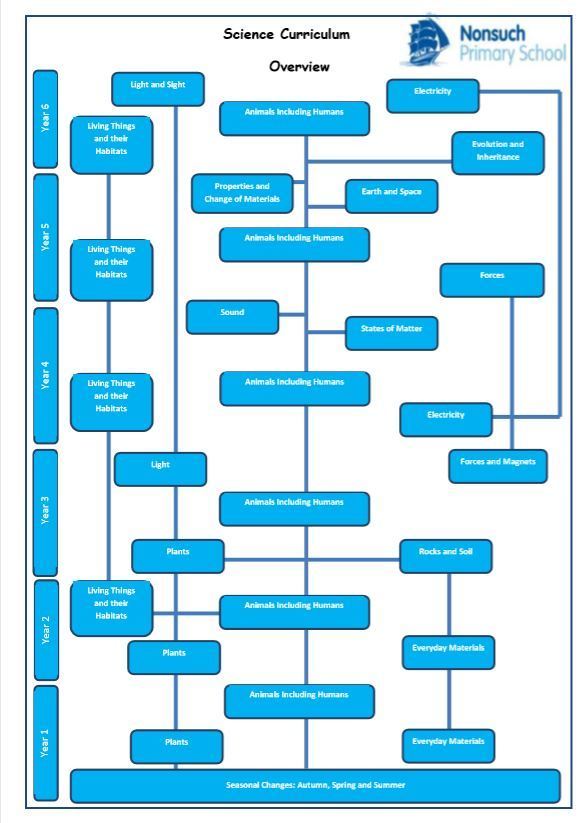 Science documents - click the links below: