Maths at Nonsuch Primary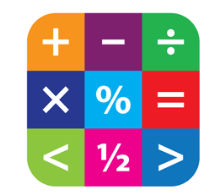 Mathematics equips pupils with the uniquely powerful set of tools to understand and change the world. These tools include logical reasoning, problem solving skills and the ability to deepen understanding of concepts and master these.
At Nonsuch Primary we believe that mathematics is important in everyday life. It is integral to all aspects of life and with this in mind we endeavour to ensure that children develop a healthy and enthusiastic attitude towards mathematics that will stay with them through to adult life.
We are continually aiming to raise the standards of achievement of the pupils at Nonsuch Primary. In mathematics, we aim to support and increase all children's access to excellent teaching, leading to success in learning. We believe that all children deserve to succeed in fluency, reasoning and problem solving.
Fluency
Pupils should be able to recall and apply mathematical knowledge both rapidly and accurately. However, it is important to stress that fluency often gets confused for just memorisation – it is far more than this. As well as fluency of facts and procedures, pupils should be able to move confidently between contexts and representations, recognise relationships and make connections in mathematics. This should help pupils develop a deep conceptual understanding of the subject. Frequent, carefully designed, intelligent practice will help them to achieve a high level of fluency. At Nonsuch, we do 'Maths On Track' (MOT) lessons that ensure that children are revisiting the computation they have learnt.
Reasoning
The way pupils speak and write about mathematics transforms their learning. At Nonsuch we have adapted the mastery approach for our children and we use a carefully sequenced, structured approach to introduce and reinforce mathematical vocabulary. They should be able to say not just what the answer is, but how they know it's right. This is key to building mathematical language and reasoning skills.
Problem solving
Mathematical problem solving is at the heart of our approach. Pupils are encouraged to identify, understand and apply relevant mathematical principles and make connections between different ideas. This builds the skills needed to tackle new problems, rather than simply repeating routines without a secure understanding.
Mathematical concepts are explored in a variety of representations and problem-solving contexts to give pupils a richer and deeper learning experience. Pupils combine different concepts to solve complex problems, and apply knowledge to real-life situations.
99 Club
The 99 club aims to raise the standards in maths by encouraging children to improve their mental calculations when attempting quick fire times tables and division problems. The children at Nonsuch Primary compete this once a week. As a result, children become confident with number facts and are efficient in their mental calculations. Children are then able to apply this skill into their maths lessons.
Children are given 10 minutes to complete the maths quick fire questions. If they can answer all questions correctly, in the amount of time given, they are able to move to the next club. Success is celebrated in assemblies and children are presented with a certificate. Children can download practise sheets from the school website.
The scheme consists of eleven clubs for the children to work through:
11 Club – 11 questions (doubling numbers 1-10)
22 Club – 22 questions (repeated addition 1-10)
33 Club – 33 questions ( 2x, 3x, 5x and 10x tables)
44 Club – 44 questions (1x, 4x and 6x tables)
55 Club – 55 questions ( 7x and 8x tables)
66 Club – 66 questions (9x, 11x and 12x tables)
77 Club – 77 questions (inverse division facts)
88 Club – 88 questions (mixed multiplication and division facts)
99 Club – 99 questions (mixed multiplication and division facts)
Interested in doing a little extra at home? Here are some useful Maths links (with games!) to use at home.
For parents:
For children: